Ko Samui
Ko Samui is a beautiful Island in Thailand known for its stunning beaches, luxurious resorts, and diverse attractions. Visitors to the island can enjoy a range of activities, from relaxing on the beach to exploring the local culture and cuisine. Popular attractions include Ang Thong National Marine Park, Big Buddha Temple, Hin Ta and Hin Yai Rock...
Voir plus
Un aperçu de la ville de Ko Samui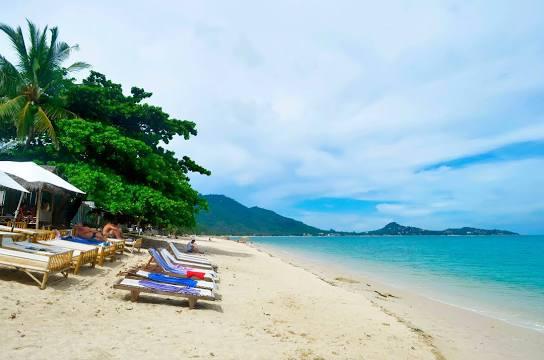 Lamai Beach
Tropical hangout with waterfront bars
Bo Phut Beach
Modest beach with a traditional village
Maenam Beach
Long, low-key stretch of sand
Wat Plai Laem
Temple complex with lake & iconic statue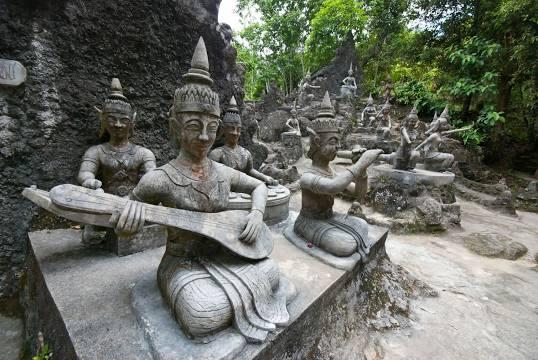 Namtok Tar Nim & Magic Garden
Hilltop park with a waterfall & statues
Grandfather and Grandmother Roc...
Picturesque natural rock landscape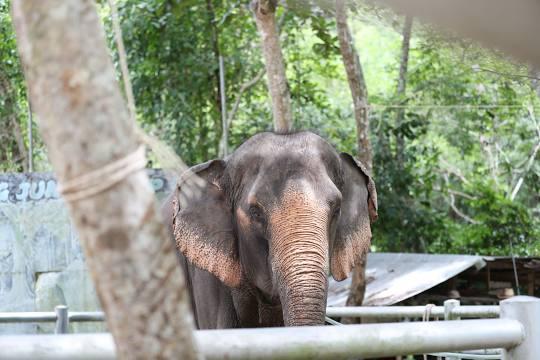 Samui Elephant Sanctuary
Elephant refuge with interactive tours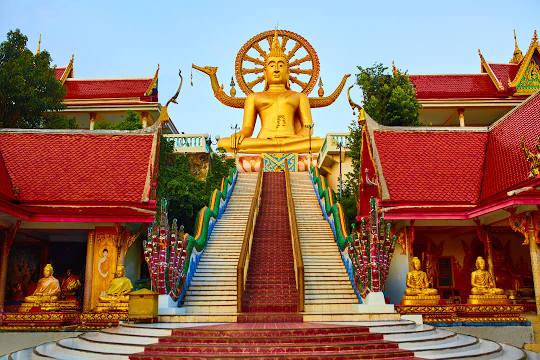 Big Buddha
Huge golden statue of Buddha at a temple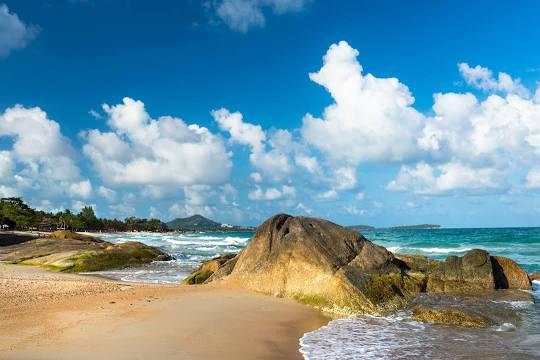 Chaweng Beach
Low-key beach close to resorts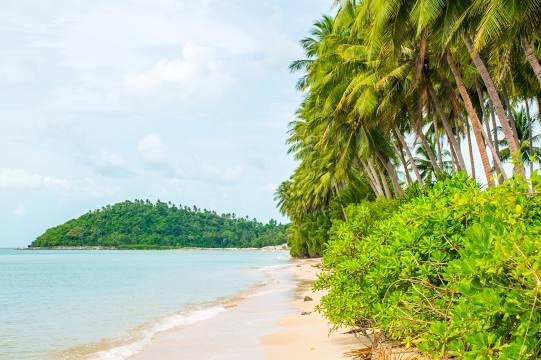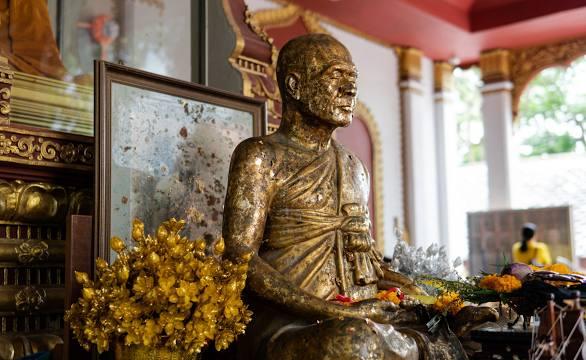 Wat Khunaram (Phra Wihan Luang ...
Buddhist temple with a mummified monk
Tean Island
Remote island with beaches & snorkeling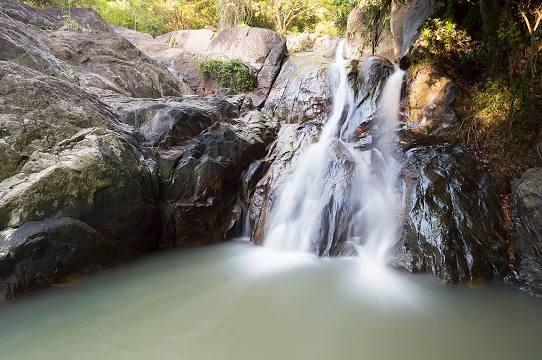 Chaweng Beach Road
Beach and honeymoon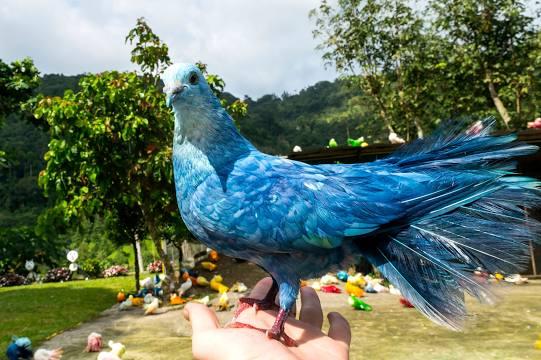 Paradise Park
Lush farm with animals, views & a pool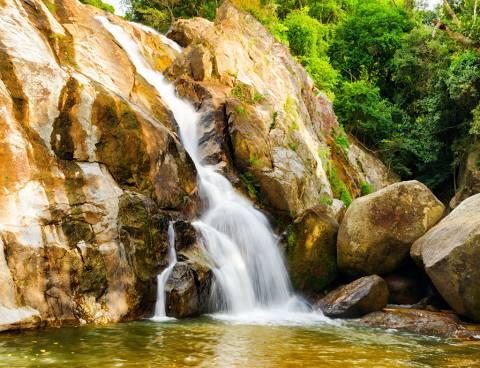 Hin Lat Waterfall
Tranquil waterfall with a swimming hole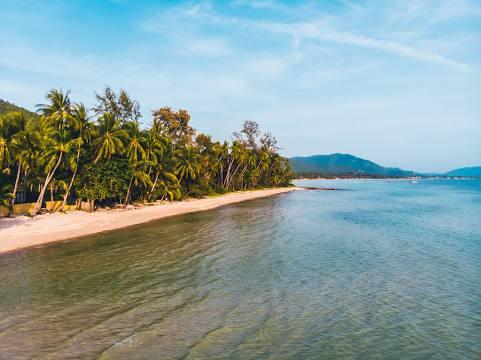 Laem Yai
Secluded beach noted for sunset views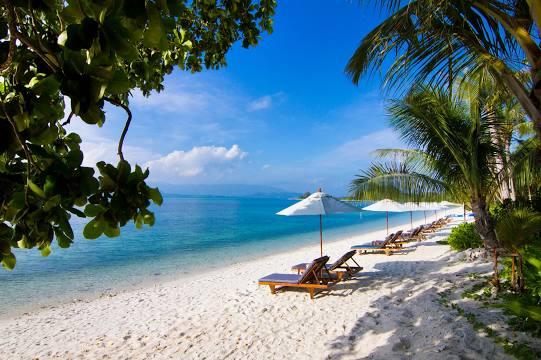 Koh Mat Sum
Small isle for snorkeling day trips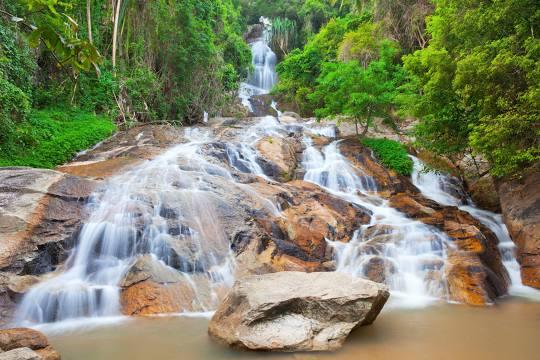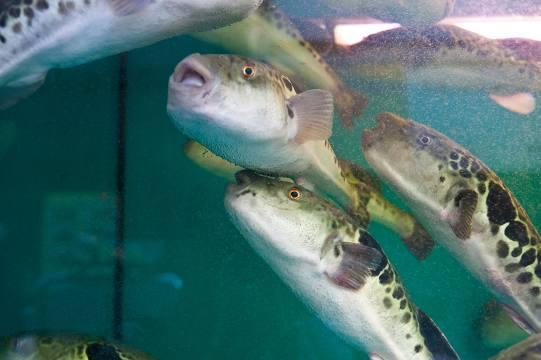 Samui Aquarium & Tiger Zoo
Animal park featuring Bengal tigers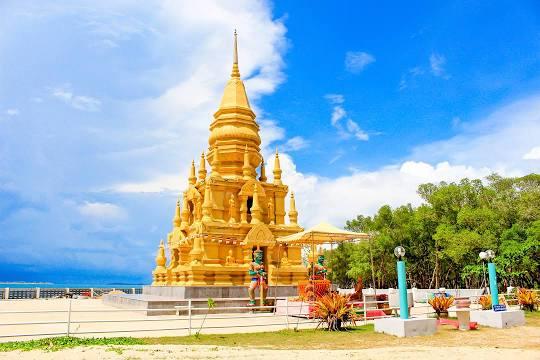 Wat Phra Chedi Laem So
Ornate, oceanfront golden pagoda
Chaweng
Lake in the middle of party & resort hub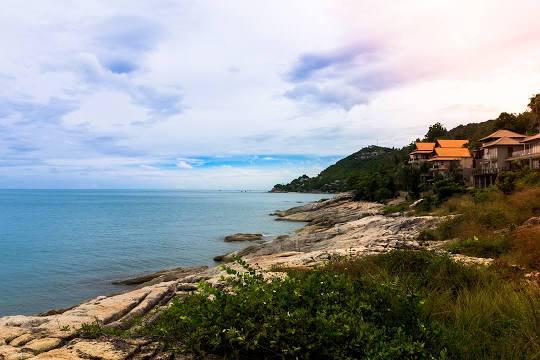 Lad Koh View Point
Scenic lookout spot with ocean vistas
Wat Ratchathammaram
Red-colored temple with ornate reliefs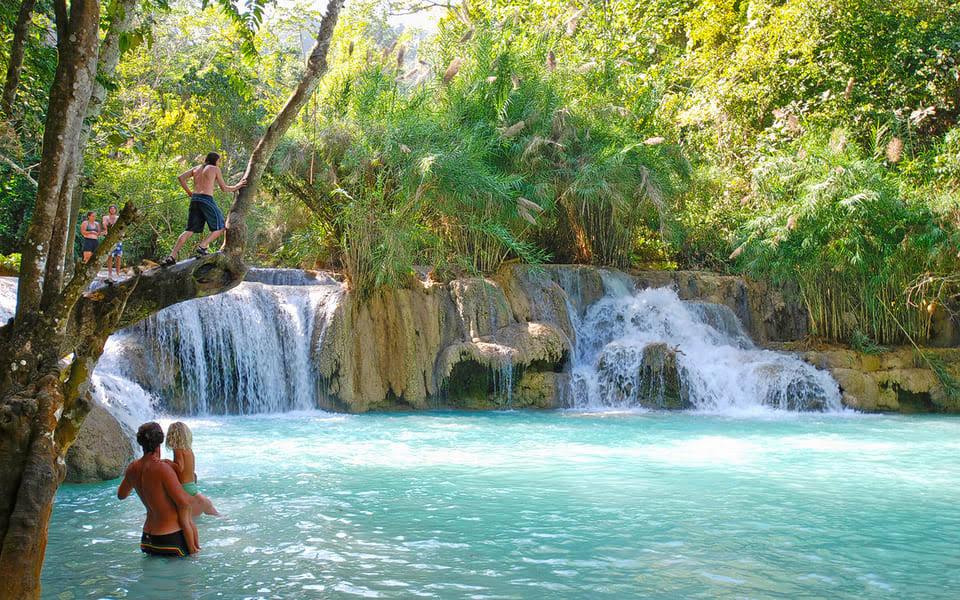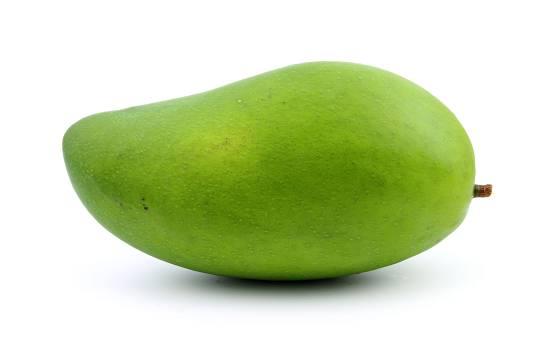 The Green Mango Club
Nightlife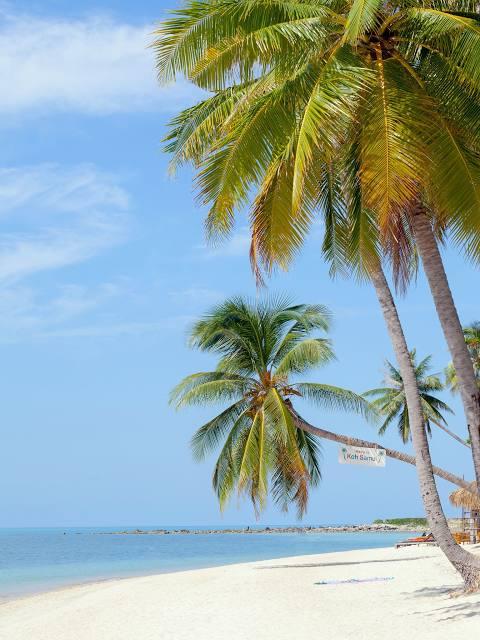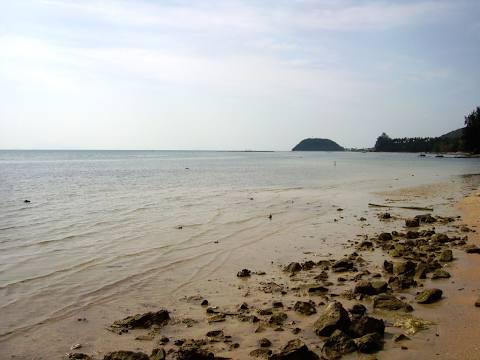 Découvrez la ville de Ko Samui