Florence
Florença é uma cidade cheia de história, arte e cultura, e há muitas coisas a explorar na cidade. A atracção mais popular é a Catedral de Florença, que é um exemplo espantoso da arquitectura renascentista. A Duomo di Firenze é um marco obrigatório, e é um dos marcos mais icónicos da cidade. A Galeria Uffizi é também uma referência obrigatória, e ...
Ver mais
Uma olhada na cidade de Florence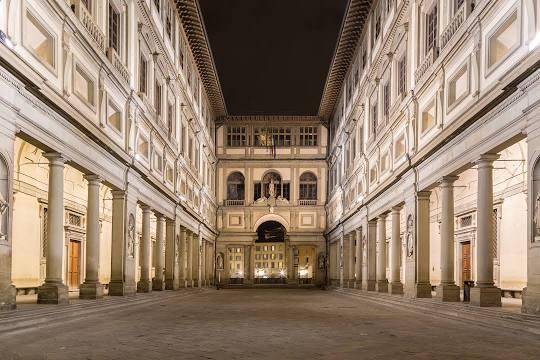 Uffizi Gallery
Art museum with Renaissance masterpieces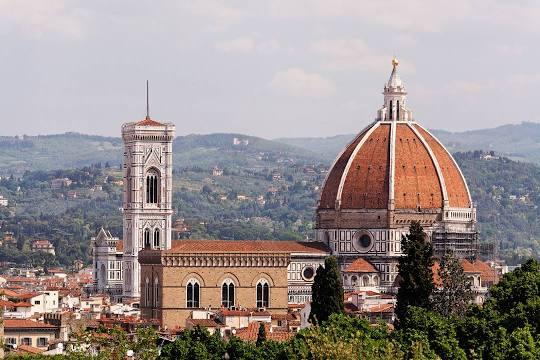 Cathedral of Santa Maria del Fi...
Medieval cathedral with iconic red dome
Ponte Vecchio
Medieval stone bridge with jewelry shops
Palazzo Vecchio
Striking fortified 13th-century palace
Basilica of Santa Croce in Flor...
Landmark Franciscan place of worship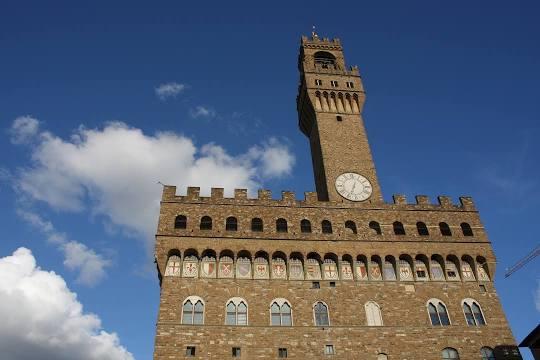 Accademia Gallery
Art museum, home to Michelangelo's David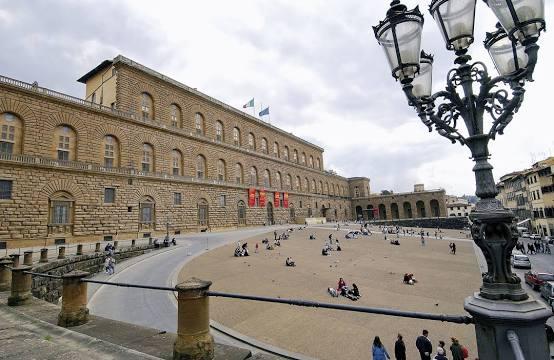 Pitti Palace
Renaissance palace & art gallery complex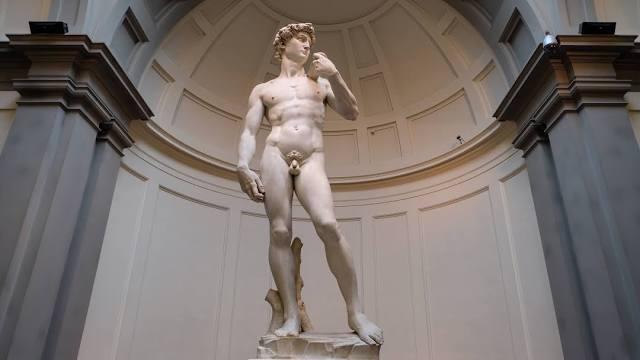 David of Michelangelo
The world-famous Renaissance statue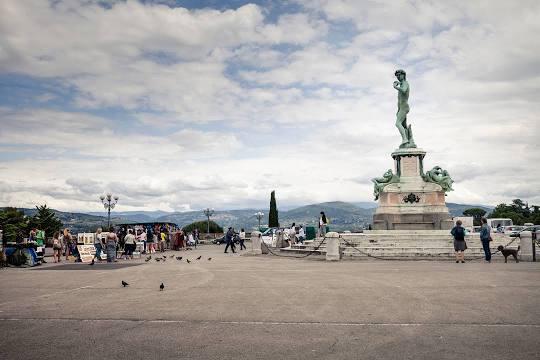 Piazzale Michelangelo
19th-century piazza with views over city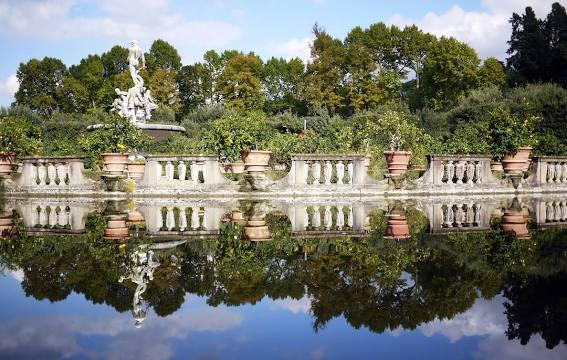 The Boboli Gardens
Statue-filled Renaissance gardens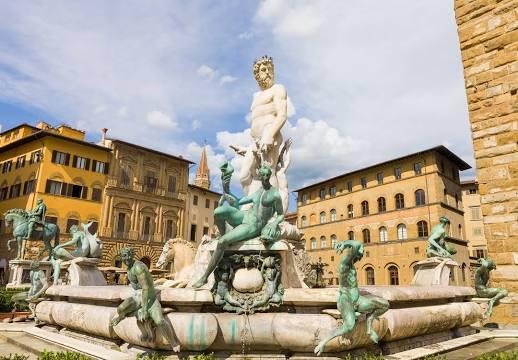 Piazza della Signoria
Square in front of the Palazzo Vecchio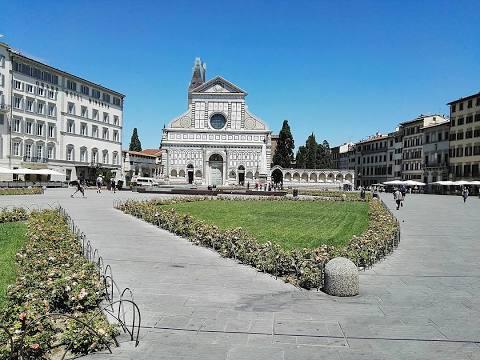 Basilica of Santa Maria Novella
Art treasures & funerary monuments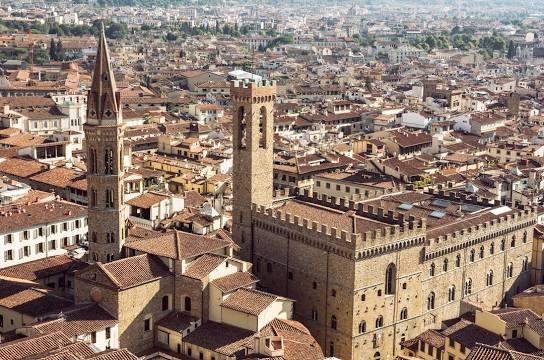 Bargello National Museum
Sculpture museum in 13th-century palace
The Baptistery of St. John
Landmark marble-clad religious monument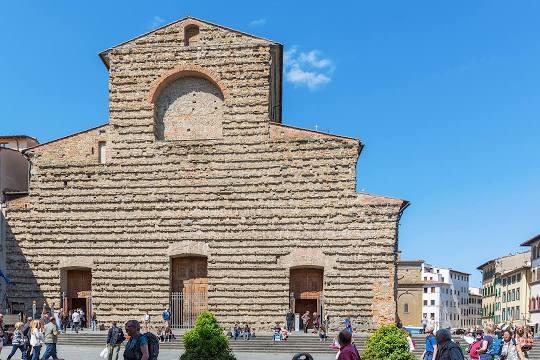 Basilica di San Lorenzo
1400s church connected to the Medici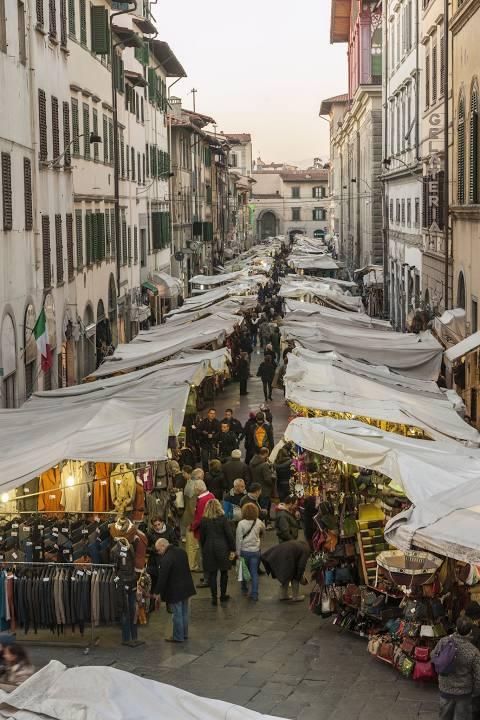 Mercato Centrale
Indoor market hall selling local produce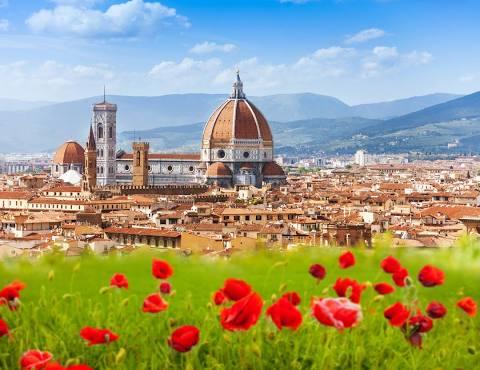 Giotto's Bell Tower
Celebrated marble-clad Gothic monument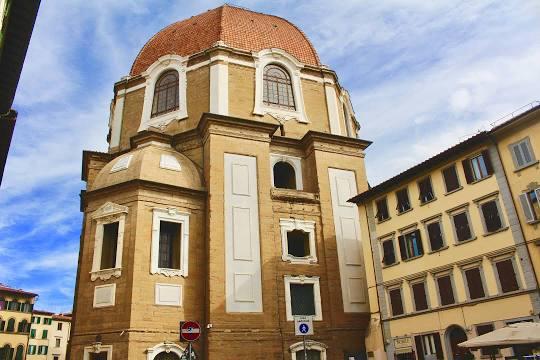 Cappelle Medicee
Tombs of the powerful Tuscan dynasty
Abbazia di San Miniato al Monte
Striking medieval basilica on a hilltop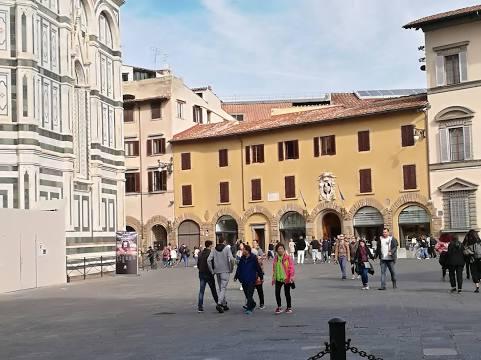 Museum of Opera of Saint Maria ...
Sculptures by Michelangelo & Donatello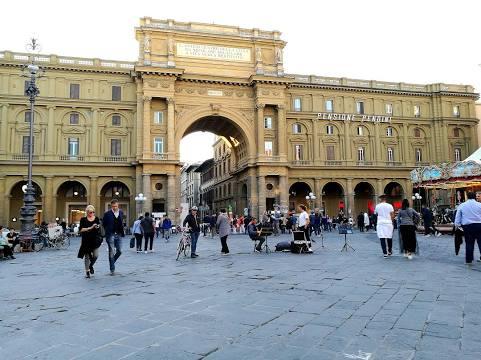 Piazza della Repubblica
Upmarket cafes & a merry-go-round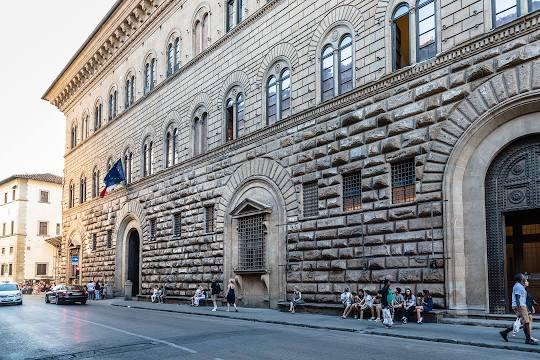 Riccardi Medici Palace
Iconic Renaissance palace & art museum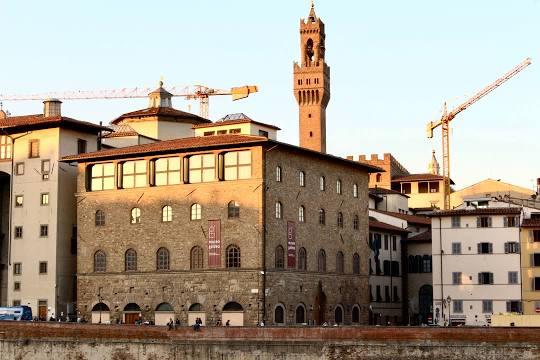 Museo Galileo
History of science in ancient building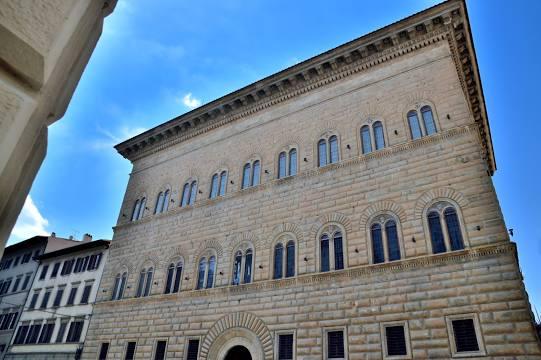 Strozzi Palace
Renaissance palace with art exhibitions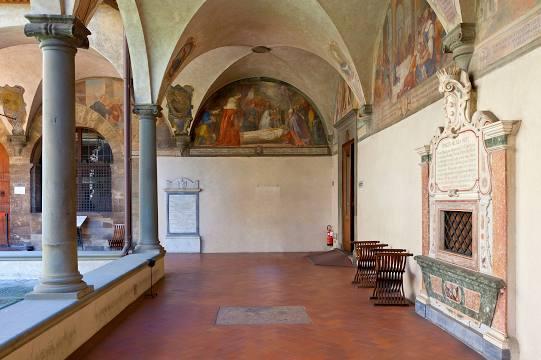 San Marco Museum
15th-century convent art museum
Cúpula de Santa María de las Fl...
Iconic 15th-century Renaissance dome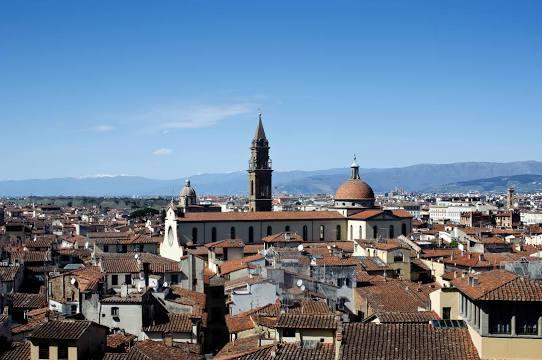 Basilica di Santo Spirito
Brunelleschi church with ornate interior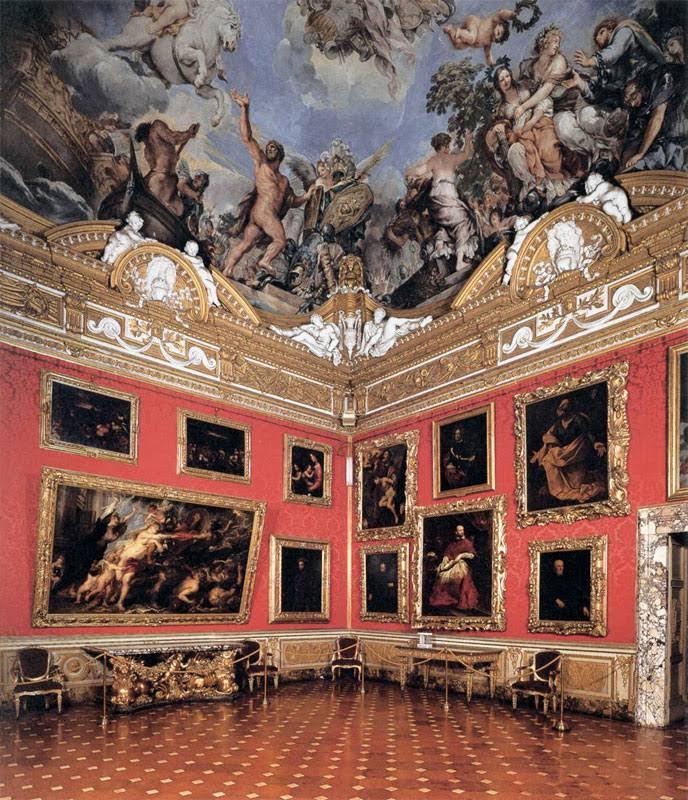 Palatine Gallery
Art collection housed in Pitti Palace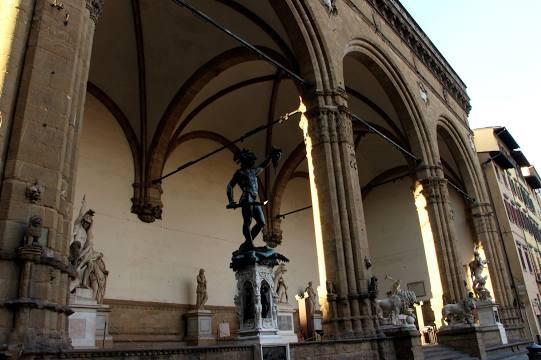 Loggia dei Lanzi
Arched, open building alive with statues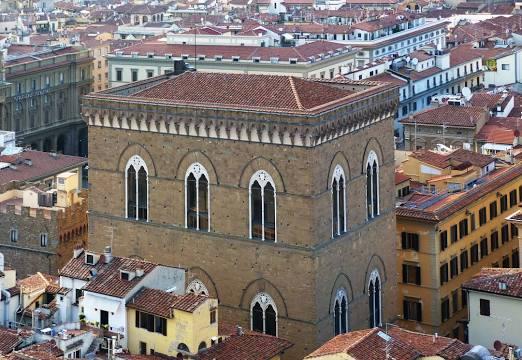 Church and Museum of Orsanmichele
Church in former 14th-century granary
Conheça a cidade de Florence